Energi Mitra Investama (EMI)
The Leading Renewable Energy Company for Your Sustainability Endeavors
Since 2017, EMI Energy has been dedicated to the development and investment of renewable energy projects in Southeast Asia. Notably, EMI has achieved significant success by successfully executing numerous solar energy projects in Indonesia. As we progress, our expansion efforts are extending our reach across the Asia-Pacific region.
EMI's core aspiration is to actively support and align with various green initiatives, with the ultimate aim of making a meaningful impact on global sustainability. By prioritizing renewable energy as our primary focus, we are committed to contributing to a more environmentally conscious world. Throughout our journey marked by important business milestones, EMI firmly believes that partnerships and collaborations will play a pivotal role in driving impactful change towards a more sustainable future, aligning with our collective aspirations.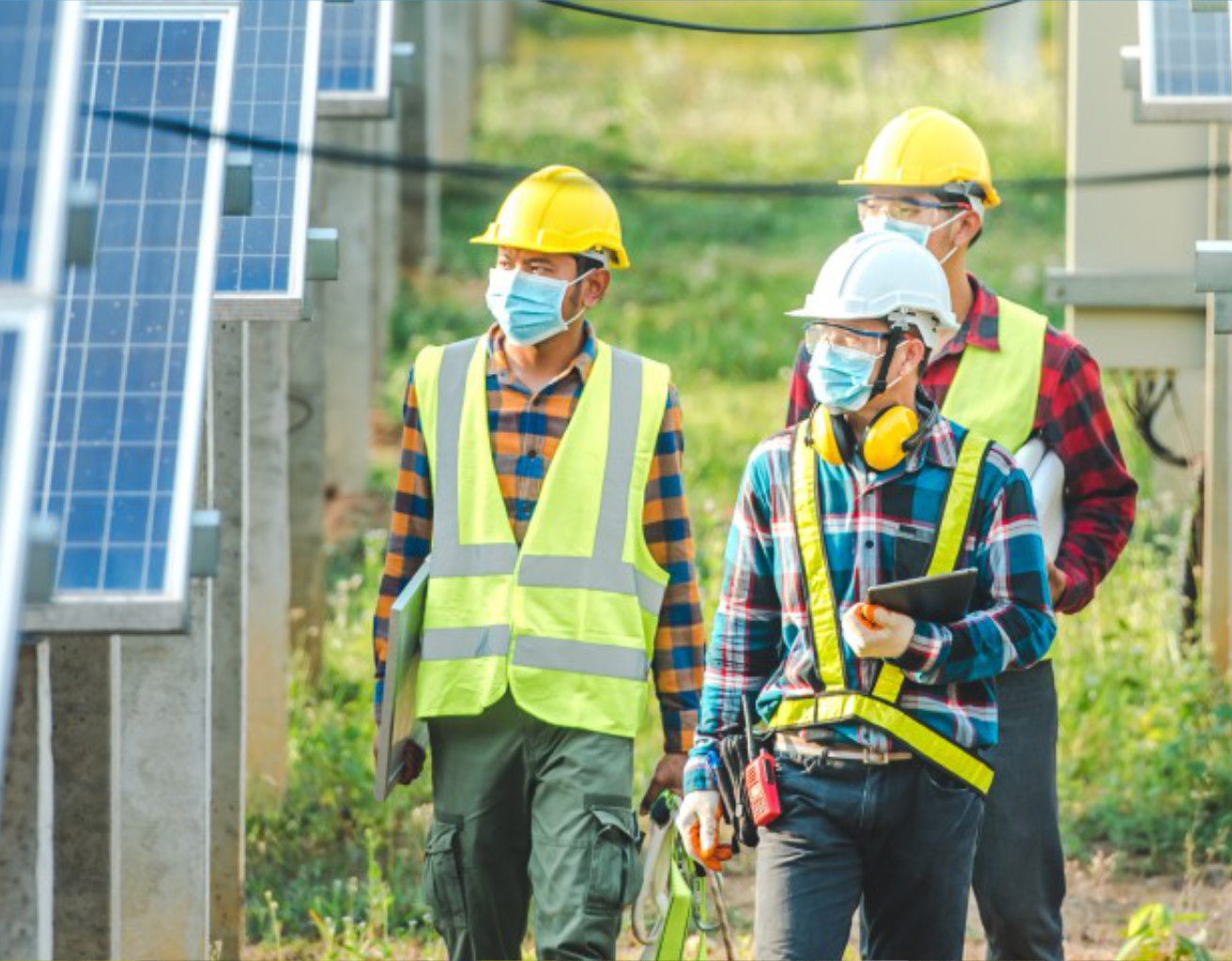 "Foster collaborations, and contribute to a more sustainable world"

Vision
Becoming a leading international class renewable energy company in the Asia-Pacific region.

Mission
Providing integrated green energy products and services that prioritize innovation and technology based on the principles of Environmental, Social, and Corporate Governance Responsibility.
Why EMI Energy?
EMI Energy is committed to sustainable practices in every aspect of our operations

Supporting the development of renewable energy for many sectors

Providing end to end sustainability services, diversified into 4 business segment
Download our company profile for more information
Embracing the future of energy with us.
By harnessing the power of renewable energy and integrating it into our business model, we aim to be a driving force for positive change in the energy industry...